Every Thursday I send Hubs off to work with a treat to share.
We moved into this house on a long weekend between the last day at the old job and the first day at the new job. The days that Hubs was not working we used to move all our stuff to this house and then when he went off to work at his new job I spent my time actually settling us and our things into the house.
By the end of the week we were fairly comfortable and to make the house feel a bit more like home I decided to make a batch of good old chocolate chip cookies. BUT I didn't want an entire batch of cookies sitting around the house, taunting me. I mean, my waistline and willpower just can't handle that kind of pressure!
So, I got rid of the cookies by sending them in to work with Hubs. We both wondered if his new co-workers might think him a brown noser, but off he went with the cookies. Fortunately they were a big hit (if anyone thought he was sucking up they didn't say so). He asked me to make another treat the next week. And the next week. And the next week. And didn't stop.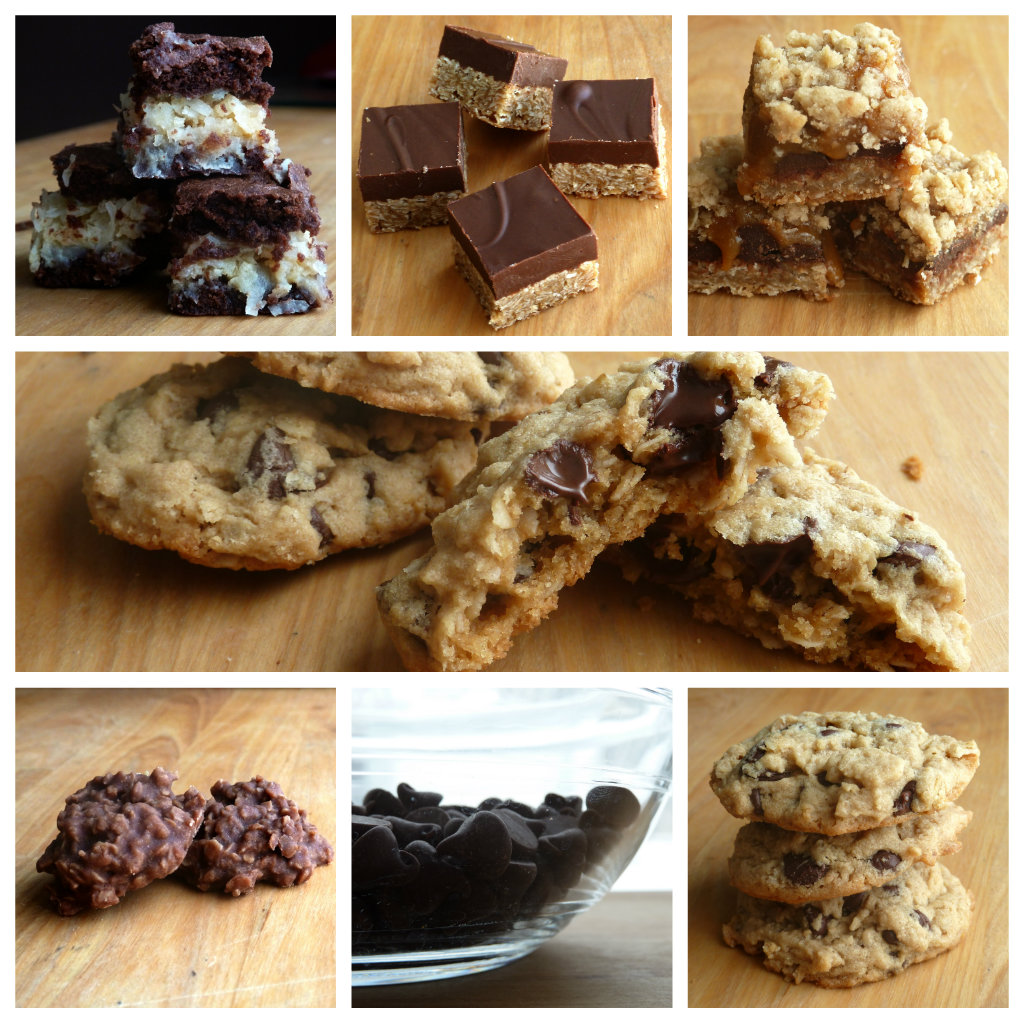 So, in case you were wondering if all these recipes I share of totally high calorie, zero nutritional value, yet delicious, treats were made for my family all the time and that we just sat around and pigged out on high fat, high sugar fare day in and day out, you can rest easier knowing that we only taste the treats then share the love!
Anyone else out there who loves to bake and has an "audience" to share your work with?