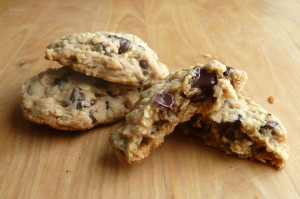 Ummm, well, the title says it all, folks. In this post I'm sharing my recipe for Peanut Butter Chocolate Chip Oatmeal Cookies. This recipe I custom made when I had a particular craving. Upon eating the resulting cookies my craving was satisfied.
Peanut butter and chocolate combination — who doesn't like that? Put it into a chewy cookie, rich textured oatmeal cookie. . . Oh, so delicious!
You know the drill for a basic cookie recipe: cream the butter with the sugars, add the eggs and vanilla, and in this recipe you'll also be adding a hefty scoop of peanut butter.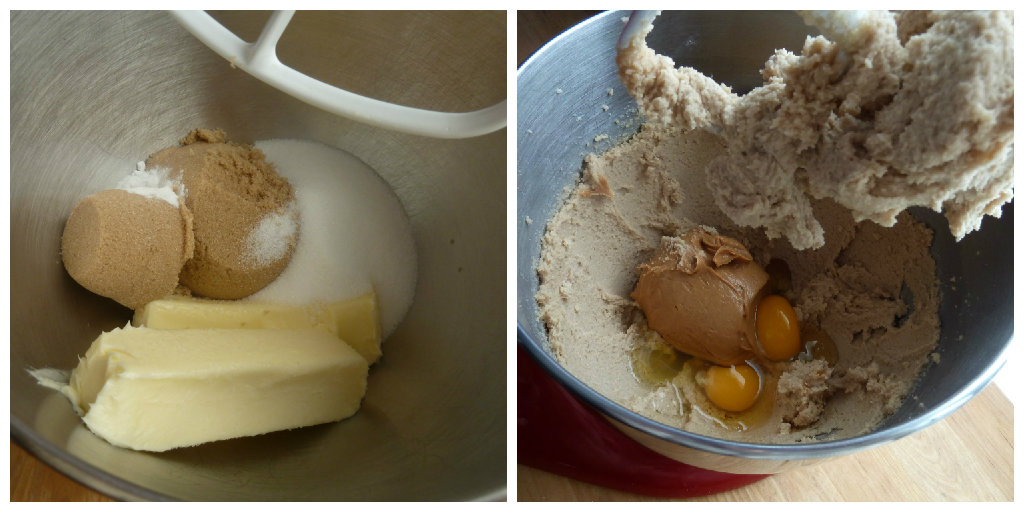 Mix all that up until it looks like this.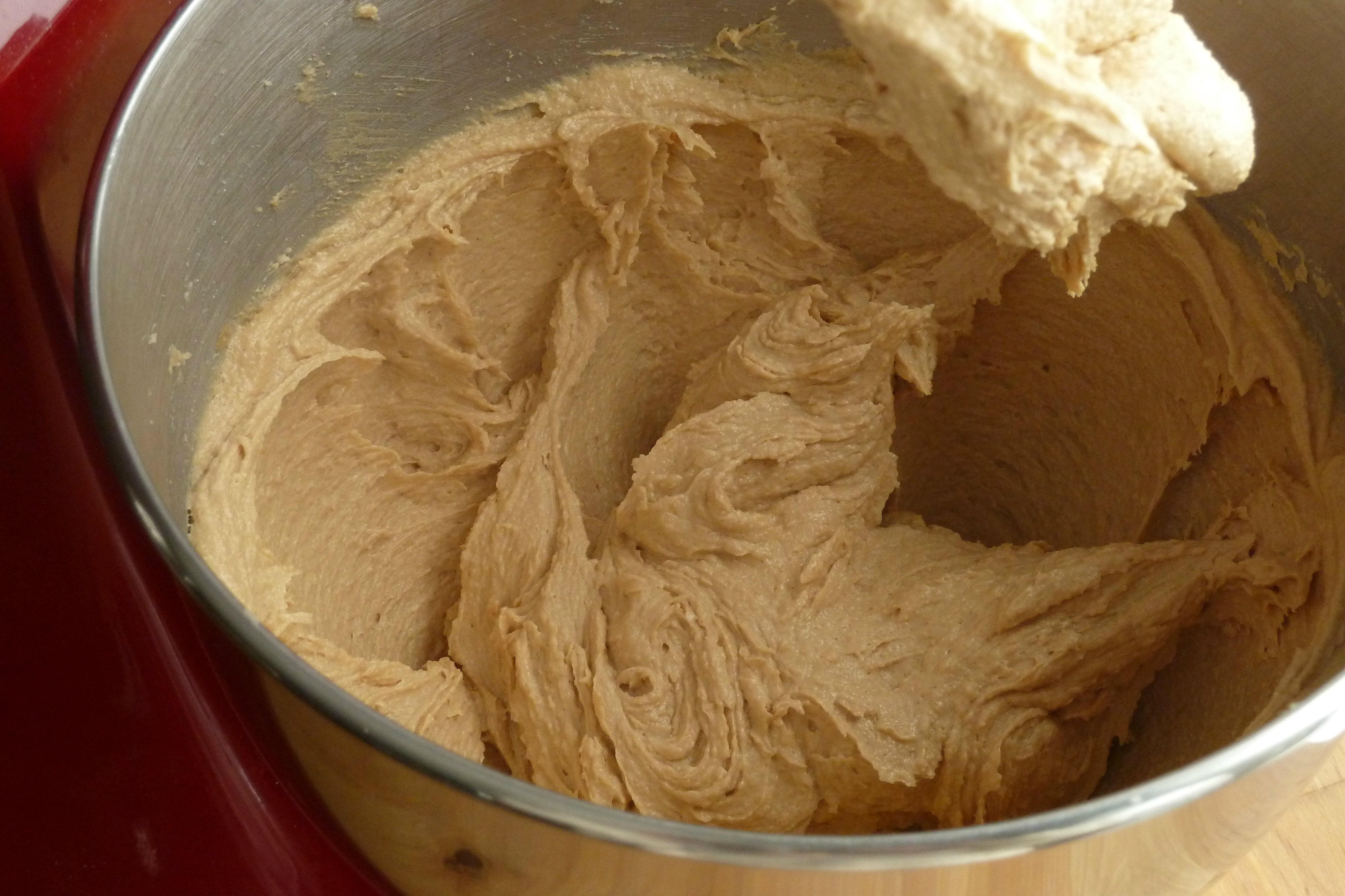 Then one at at time stir in the flour, oatmeal, and chocolate chips.

Now the dough is ready to scoop and bake.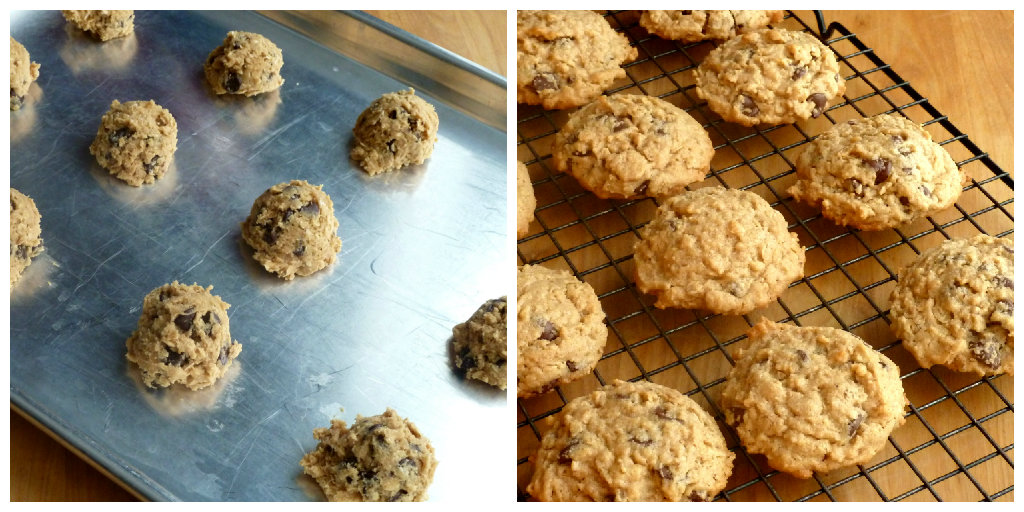 And finally, ready to eat!
This cookie is perfect eaten warm with an ice cold glass of milk on the side — a perfectly simple but delicious indulgence.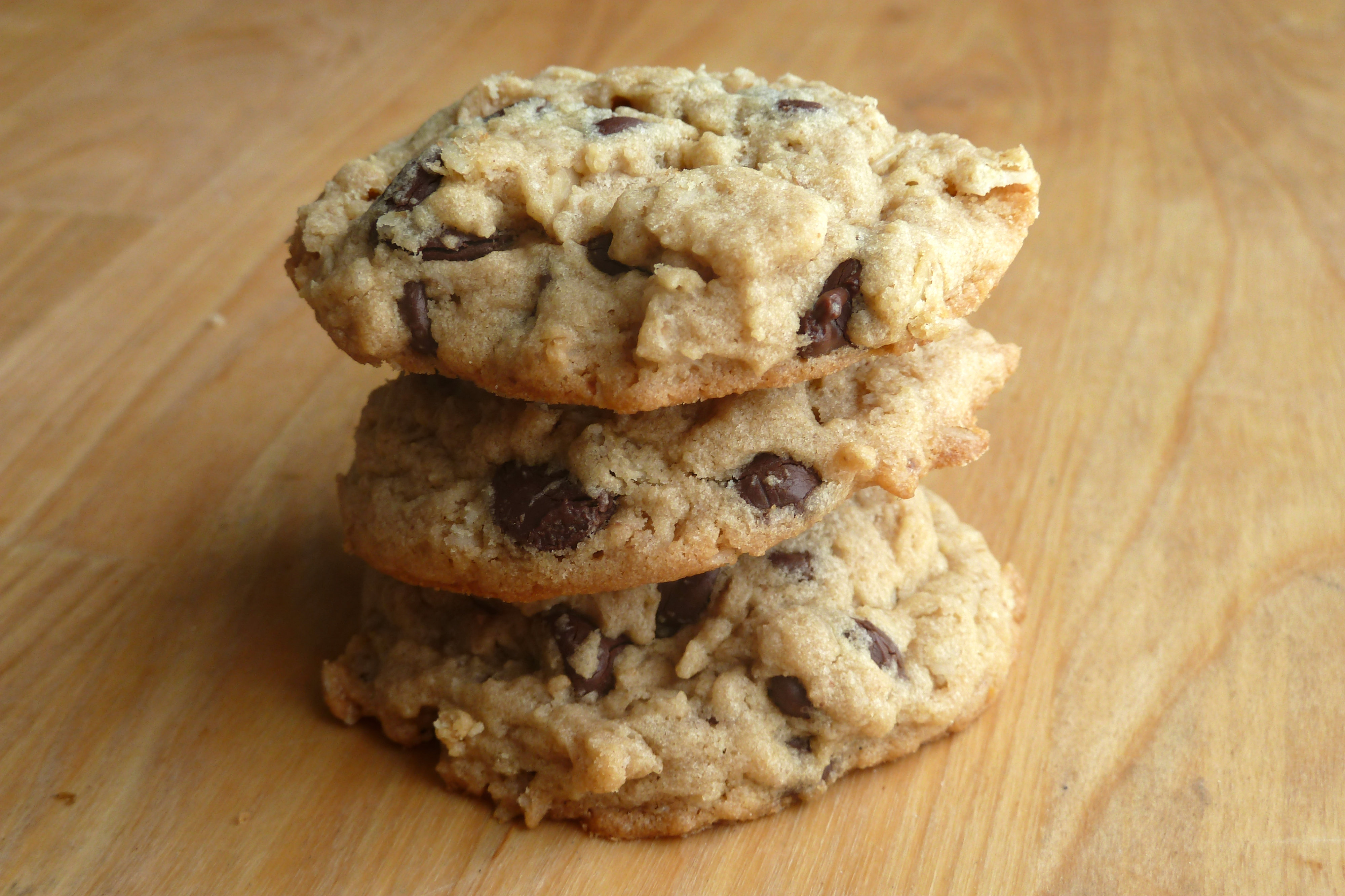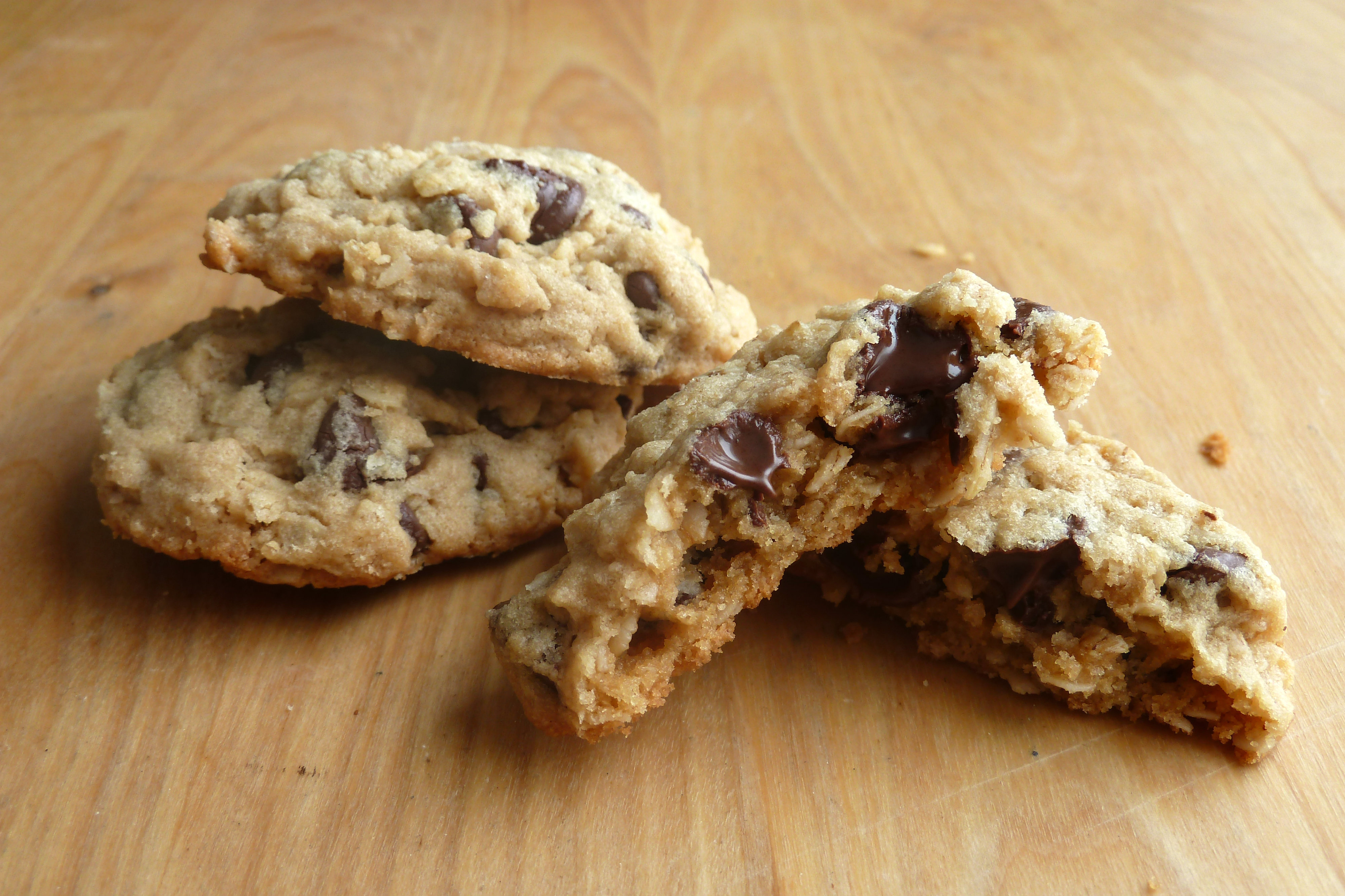 Peanut Butter Chocolate Chip Oatmeal Cookies
2013-03-19 21:06:52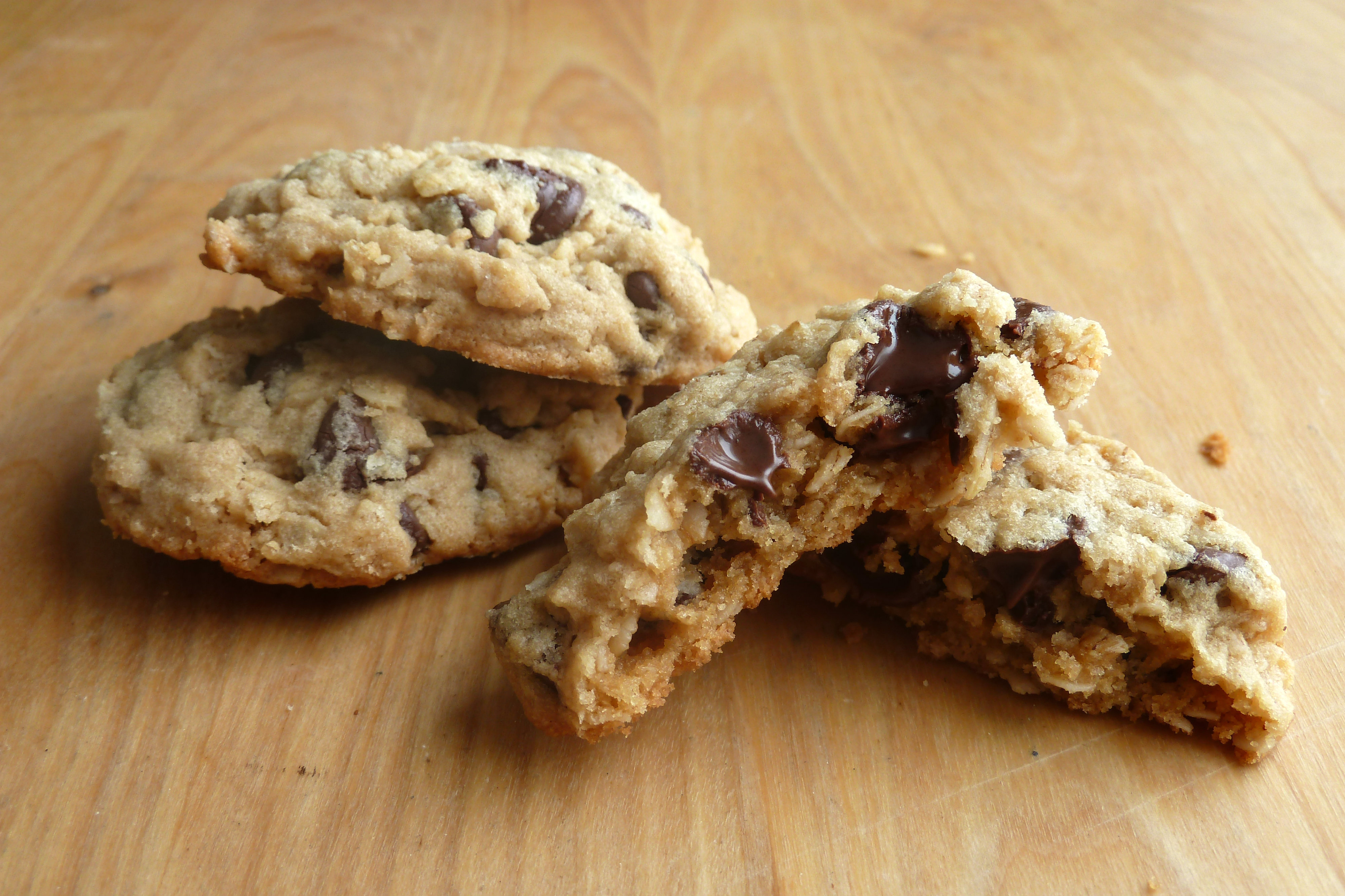 Ingredients
1 cup butter, room temperature
1 1/4 cup brown sugar
1/2 cup granulated sugar
1 teaspoon baking soda
2 eggs, room temperature
3/4 cup smooth or crunchy peanut butter
2 teaspoons vanilla
1 3/4 cup flour
2 1/2 cups quick cooking or old fashioned oats (or a combination of the two)
2 cups semi-sweet chocolate chips
Instructions
Preheat oven to 375°F
Cream together butter, brown sugar, granulated sugar, and baking soda. Add eggs, peanut butter, and vanilla, mix until smooth and light.
Stir in flour until combined then stir in oats until combined, and then stir in chocolate chips.
Place dough in heaping tablespoons onto cookie sheet and bake in preheated oven for 10 to 12 minutes or until golden.
Sensibly Homemade http://sensiblyhomemade.com/
Peanut Butter Chocolate Chip Oatmeal Cookies