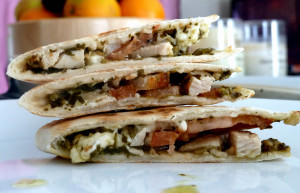 I love spin-off recipes. You know, like pizza with non-traditional toppings such as taco, or barbecue chicken, or something like a breakfast burrito. It's some unexpected flavor in a form you know and love.
You've heard of pizza quesadillas, right? Instead of spicy seasoned chicken or beef, monterrey or cheddar cheese, and salsa or pico de gallo you use pepperoni and mozzarella with a side of marinara for dipping.
I decided to make pizza quesadillas for dinner one Friday night. For some reason though, I was struck that day with a craving for pesto. I started thinking about the leftover grilled chicken in the fridge, tomatoes, and feta cheese and I knew I had to make the Chicken Pesto Quesadilla, like, now!

Steps are super simple: cover your tortilla shell with pesto, layer on the chicken, tomato, and feta, heat in a skillet over low-medium heat folded in half until nicely toasted and melt-y.
Writing about this quesadilla is making me want another one, like, now!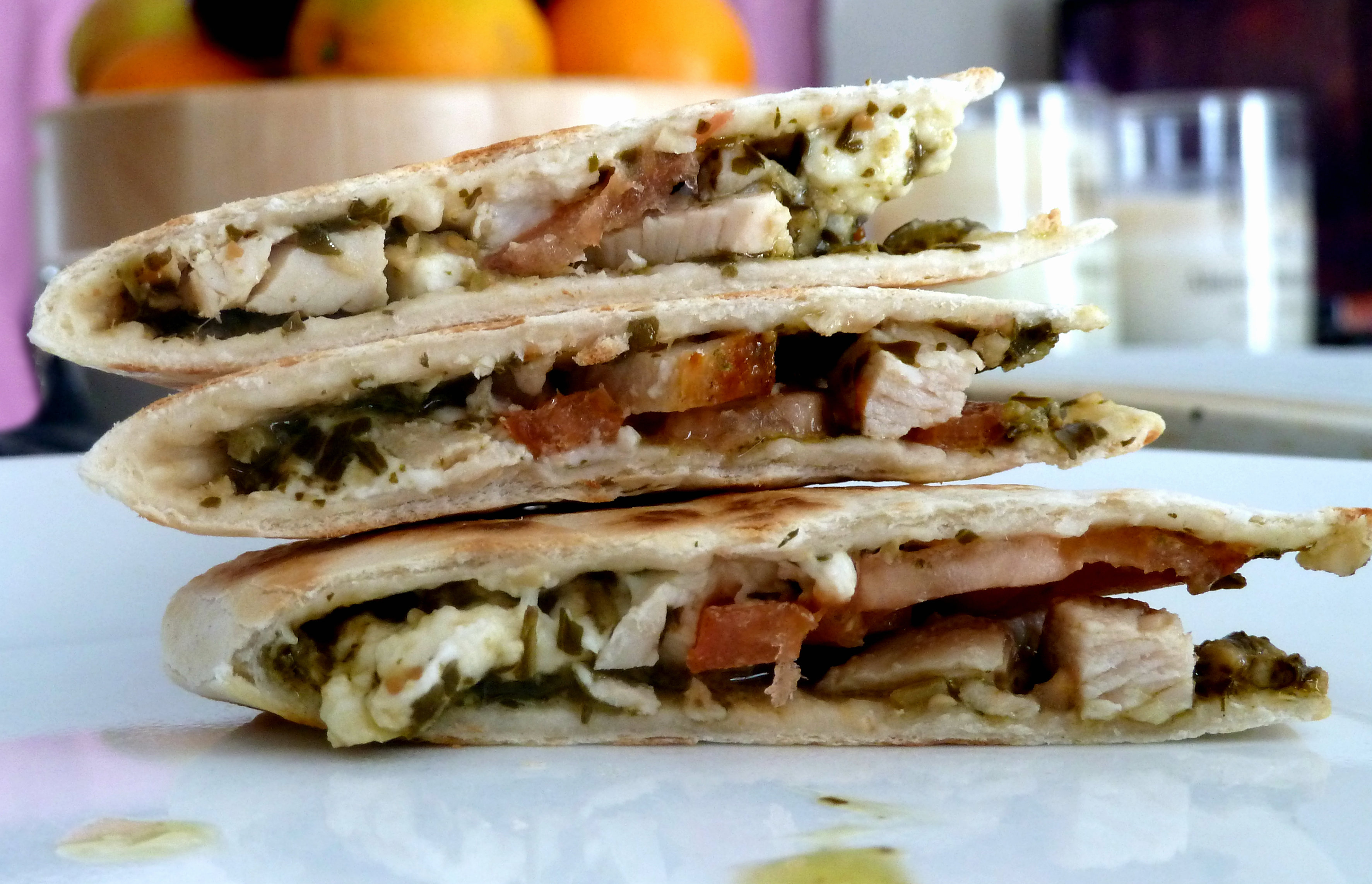 Chicken Pesto Quesadilla
2013-03-04 21:04:16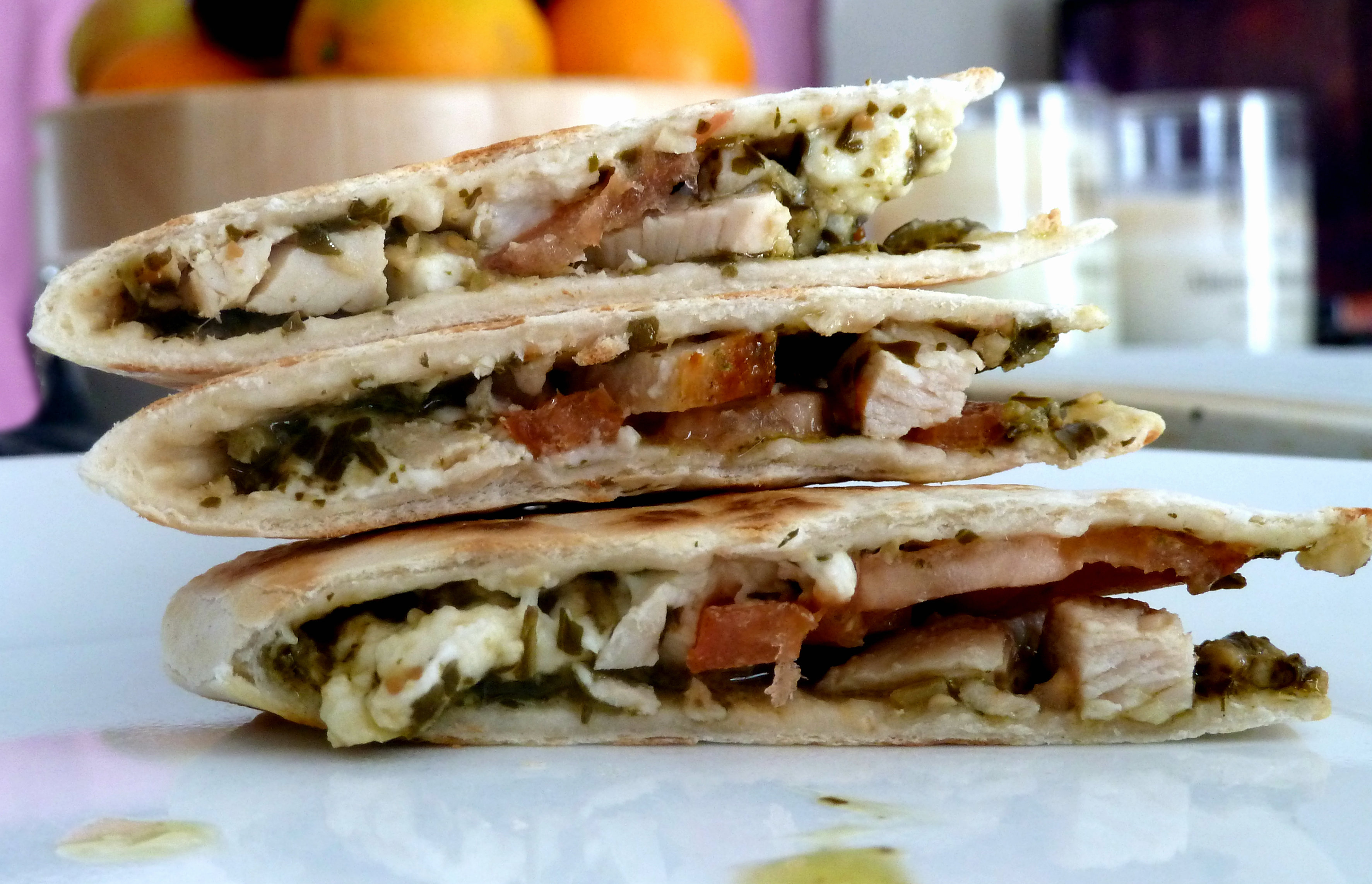 Ingredients
3 tablespoons basil pesto
4 oz cooked and chopped chicken breast
2 roma tomatoes, sliced
4 tablespoons crumbled feta cheese or 1/2 cup grated mozzarella cheese
4 8 inch tortilla shells
Instructions
Heat an 10 inch skillet over medium low heat.
Spread basil pesto evenly on the four tortilla shells. Next layer chopped chicken, sliced tomato, cheese over one half of the shell. Cook one shell at a time on heated skillet, leave shell open until heated enough to be flexible then fold in half and press down with spatula. Cook on both sides until lightly toasted and cheese is melted inside, about 3 to 5 minutes.
Remove from pan, cool slightly then slice into pieces. Enjoy warm with a side of marinara sauce for dipping, if desired.
Sensibly Homemade http://sensiblyhomemade.com/