Boneless skinless chicken breast is a regular item on our family menu. Since it is lean and healthy, inexpensive, and there seem to be endless recipe options using it, we eat a lot of chicken.
Most often I buy the big five pound family packs of boneless skinless breasts and I have a simple routine of preparing the breasts for the freezer so that they are ready to use for almost any recipe.
Salt and pepper each breast. Place them in a freezer bag or between two pieces of waxed paper and pound them flat with a meat mallet. Coat the breast with a couple tablespoons of olive oil.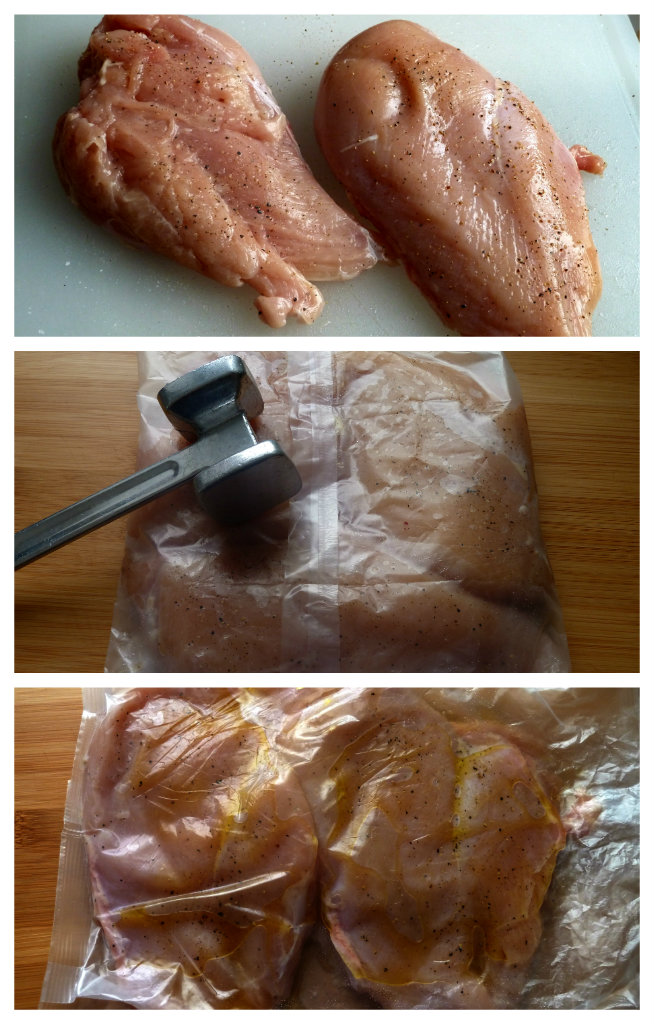 Now the meat is ready to grill, bake, freeze, or use in the recipe of your choice.
Why I've adopted this method:
I can thaw out just what I need for a meal if I only put two or three breasts in each bag.

I love pulling something out of the freezer that's ready to use instead of thawing then still needing to season and prepare the meat.
Without fail, pounding the chicken results in the most tender and juicy meat off the grill. (In the past I've had the problem of ending up with dry meat by the time the thickest part of the breast is fully cooked, even if using a marinade.)
What is your favorite dinner preparation time saver?
Oh, in case you were wondering, yes, my chicken is in a re-used cereal bag. Why? Because I'm cheap, tee he he (or weird?).