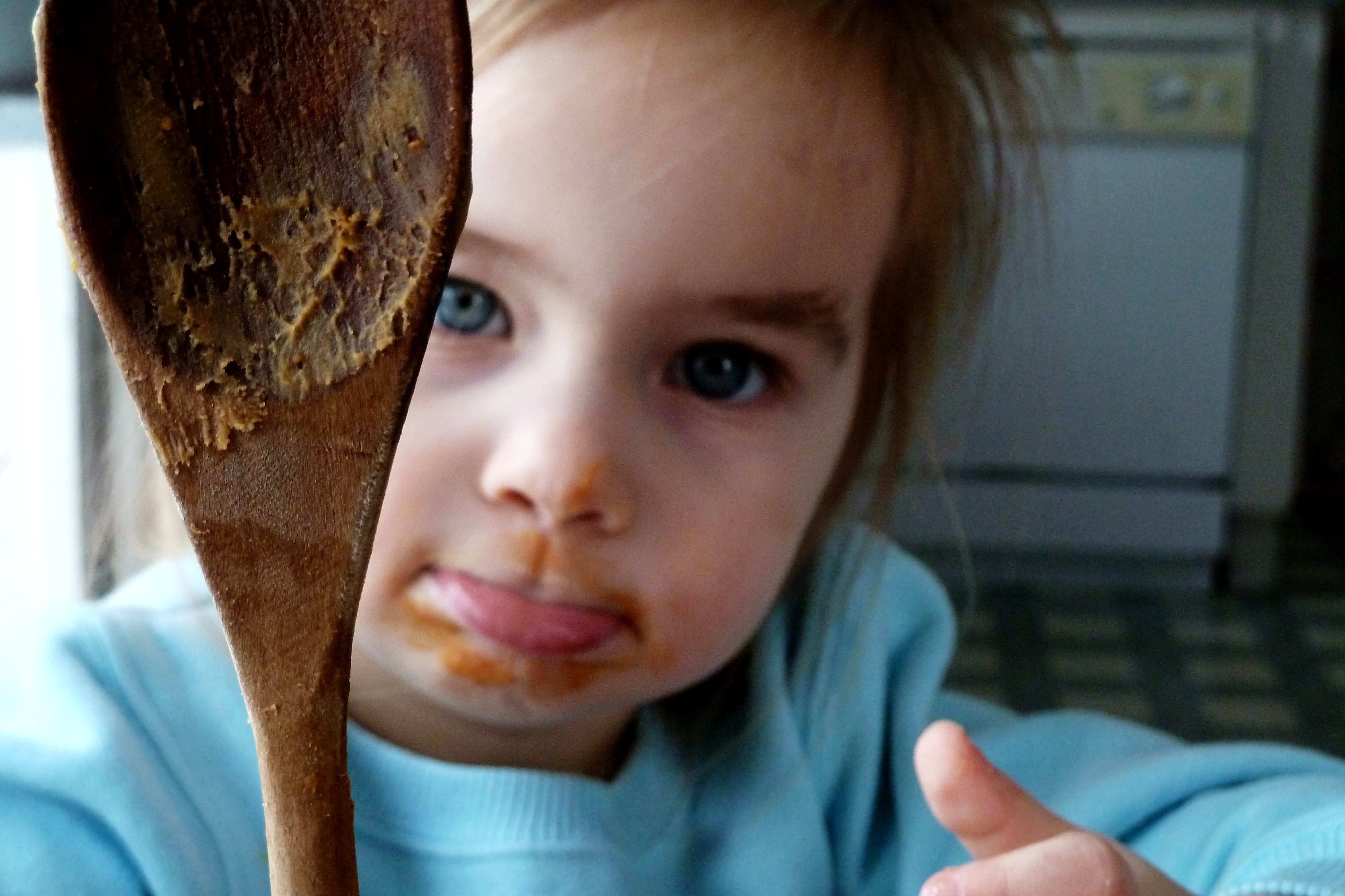 My helper handles the most difficult tasks in the kitchen.
She is incredibly reliable, always ready to jump in when she may be needed.
Her hygiene habits are impeccable.
And her sweet cheeks and blue eyes slay me. Yeah, this kid knows how to get just about anything she wants from me.