This recipe is an old favorite of mine. I found it years ago in the good ol' red checked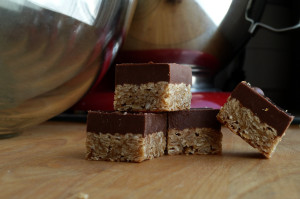 "Better Homes and Gardens New Cookbook." They call it "candy bar cookies" but I find that name a bit confusing. I mean, is it "candy bar cookies" like a snickers bar? Or is it "candy bar cookies" like a cookie that's a bar that's made like candy? If that's the case maybe they should be called "candy cookie bars." What do you think?
Anyway, whatever you call them they are yummy; sort of a peanut buttery chocolaty fudge-y top layer with a chewy sweet oatmeal foundation. And they are super simple to make. Try 'em.
First, melt together the brown sugar, butter, and corn syrup. Then stir in the peanut butter.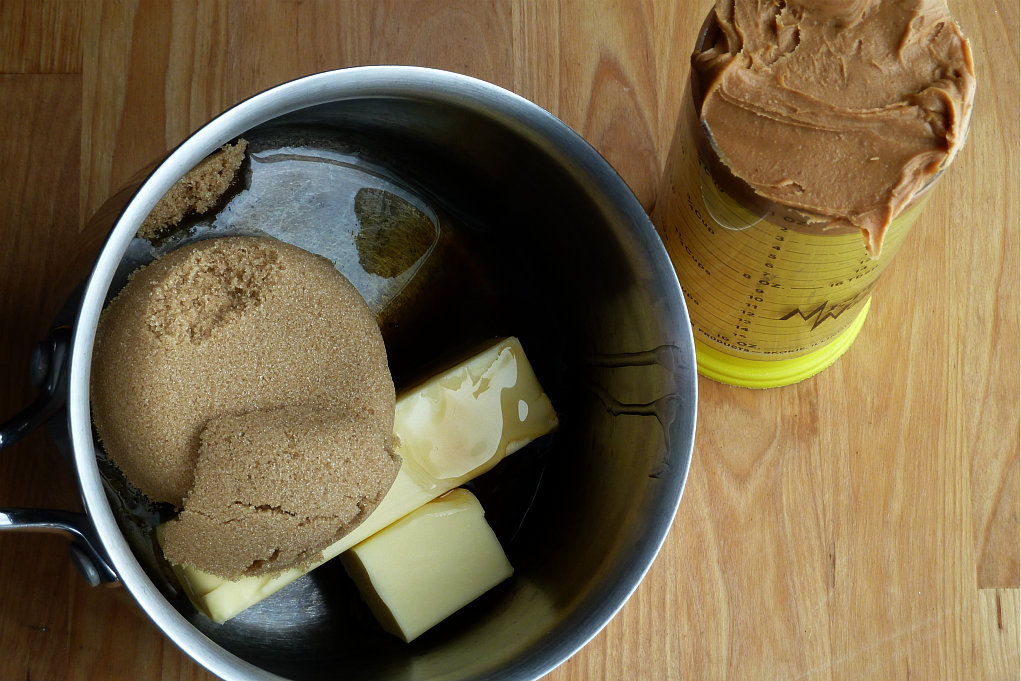 Now pour the sugar peanut butter mixture over the quick oats and combine.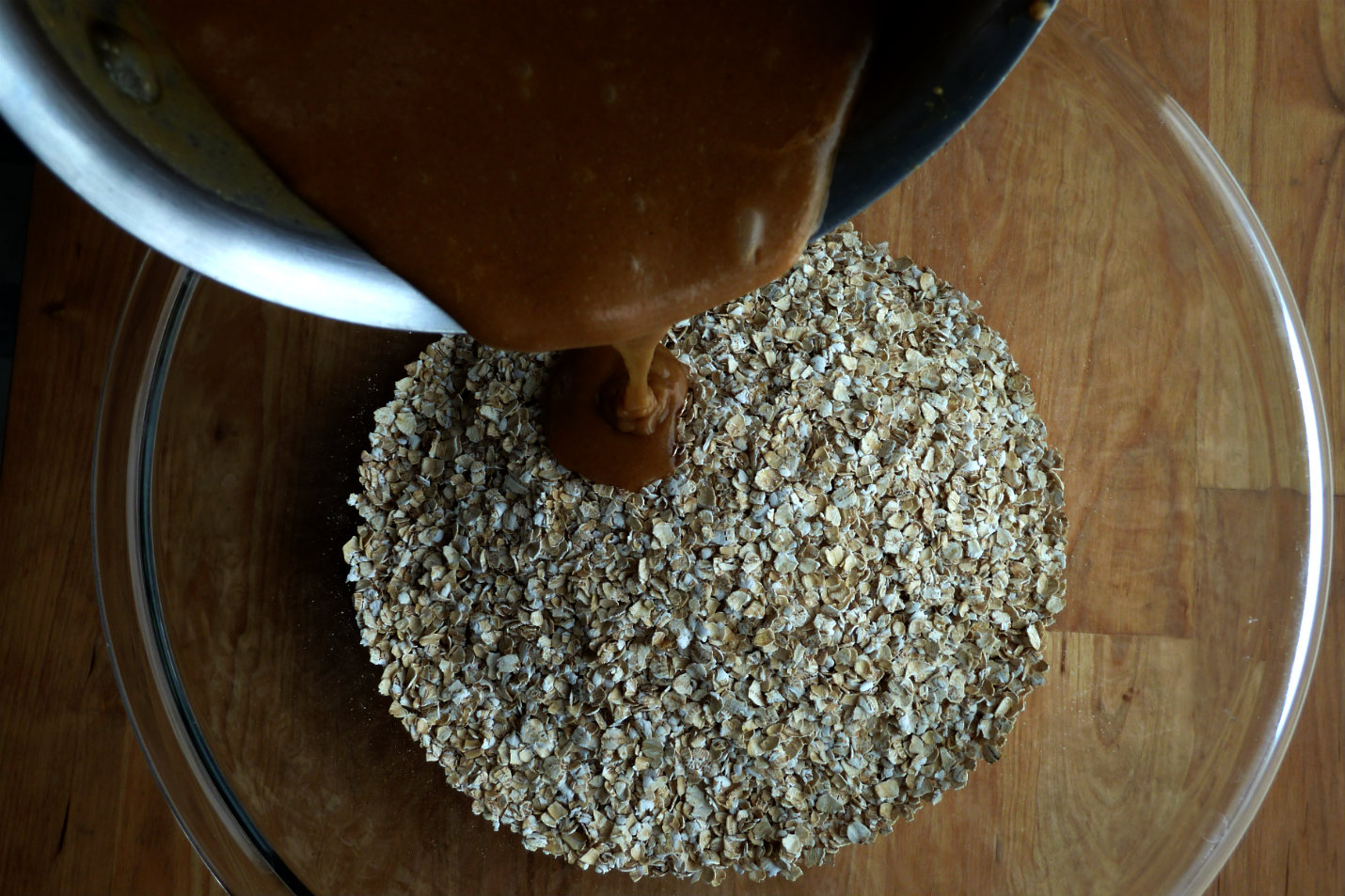 Press that mixture into a lightly greased 9″x13″. (I pretty much always line my pans with foil — you know, easy clean up and all.) Throw it in oven at 375 for 10 – 12 minutes, or until it's lightly browned and a little bubbly.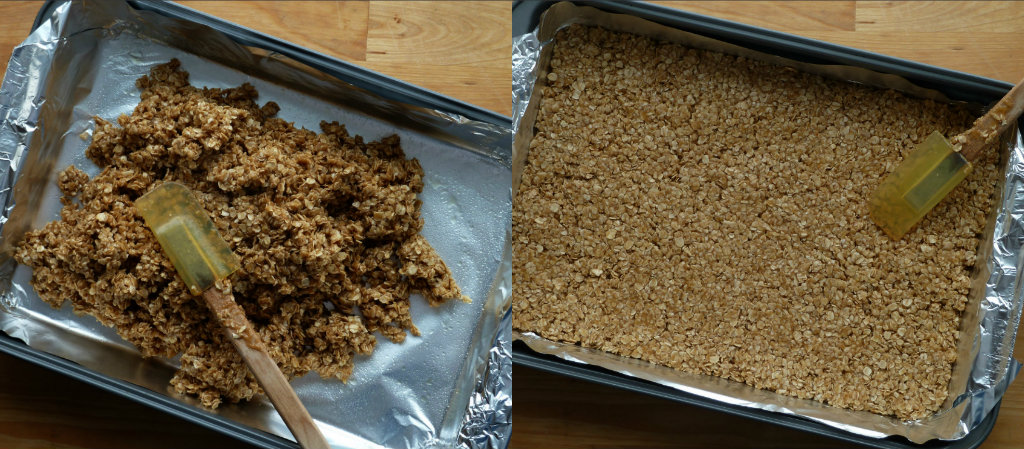 Now melt together the chocolate and butterscotch chips, stir in the peanut butter, then pour it over the baked crust layer.


Smooooooth it out. And the work is done!
Just let it set up, I usually throw it in the fridge.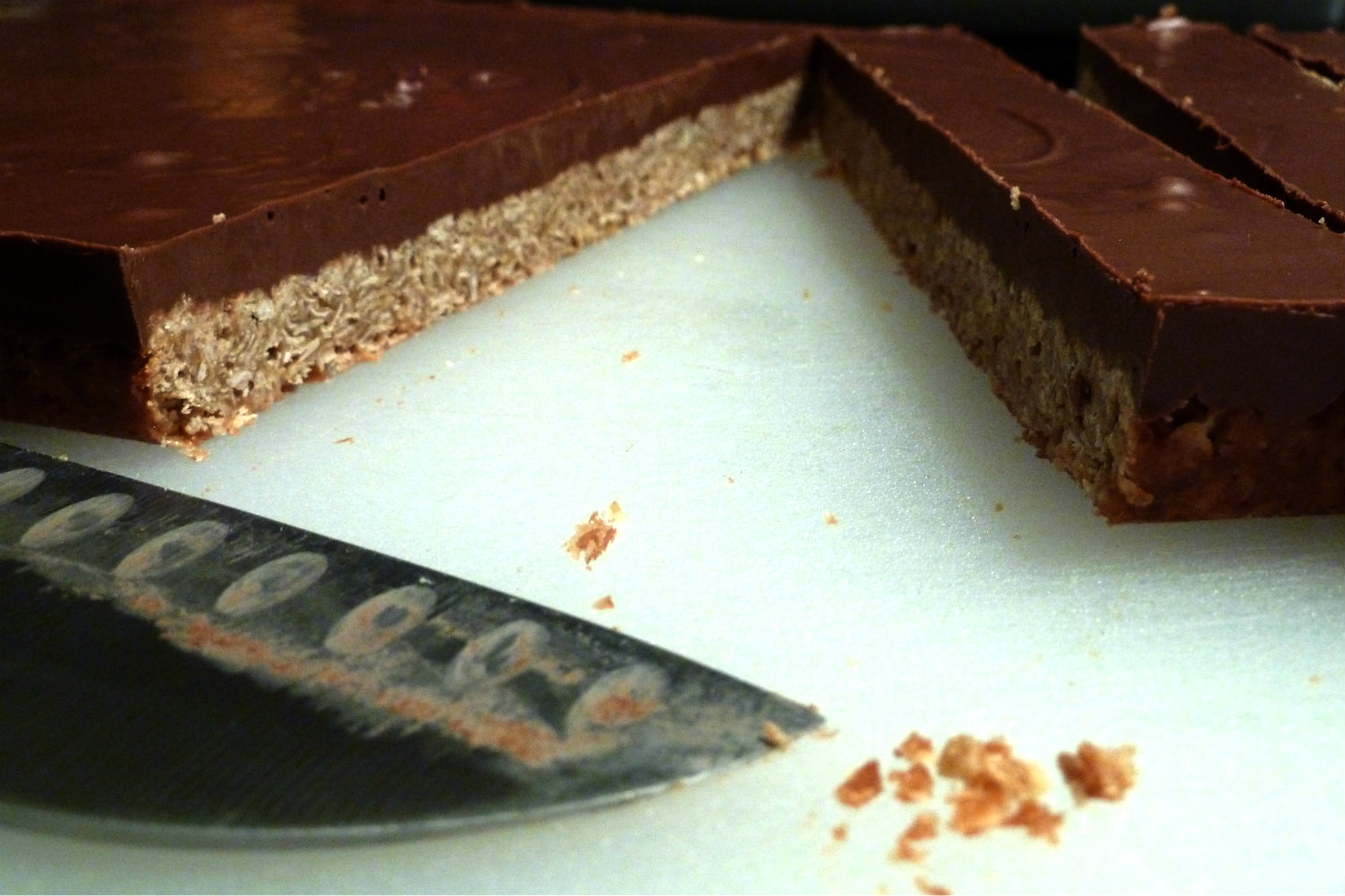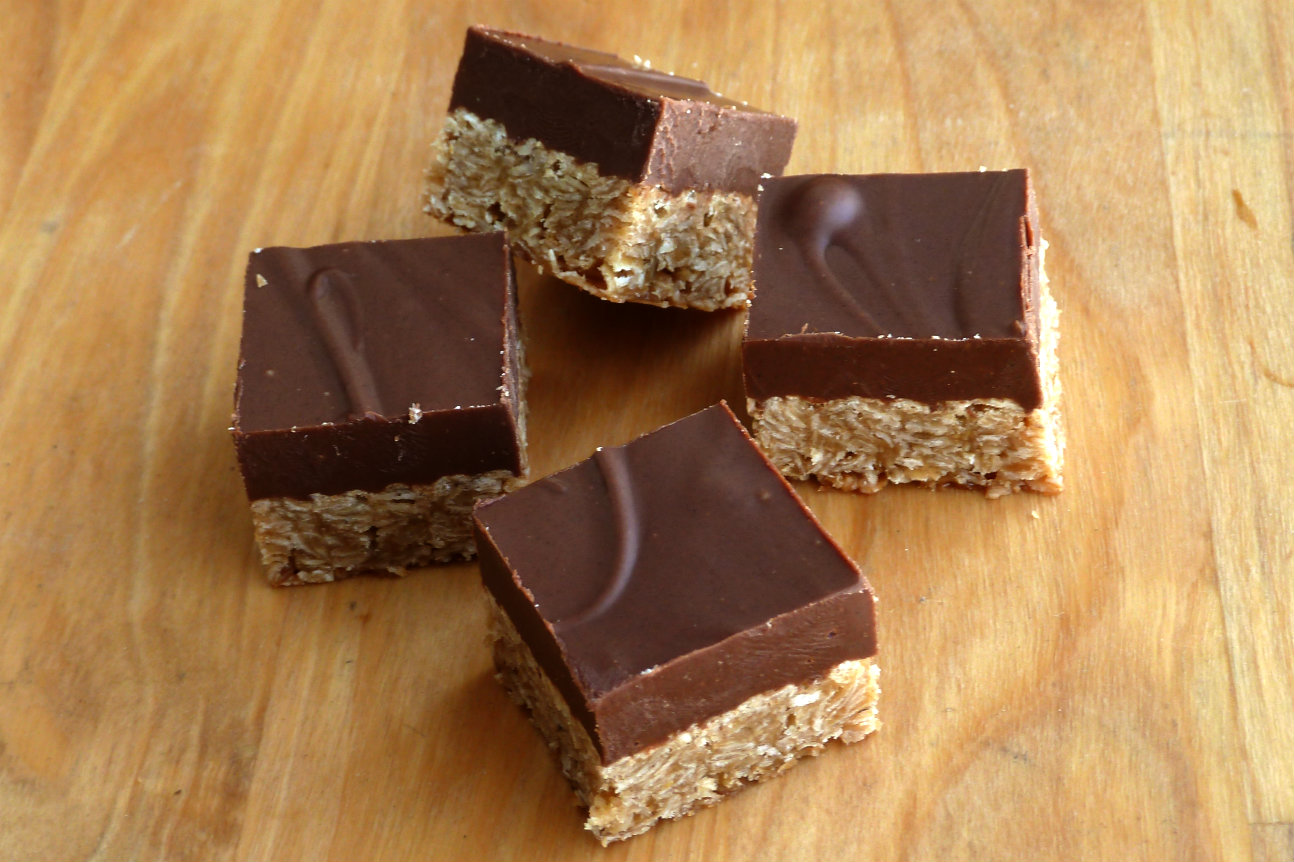 Cut it up and eat it!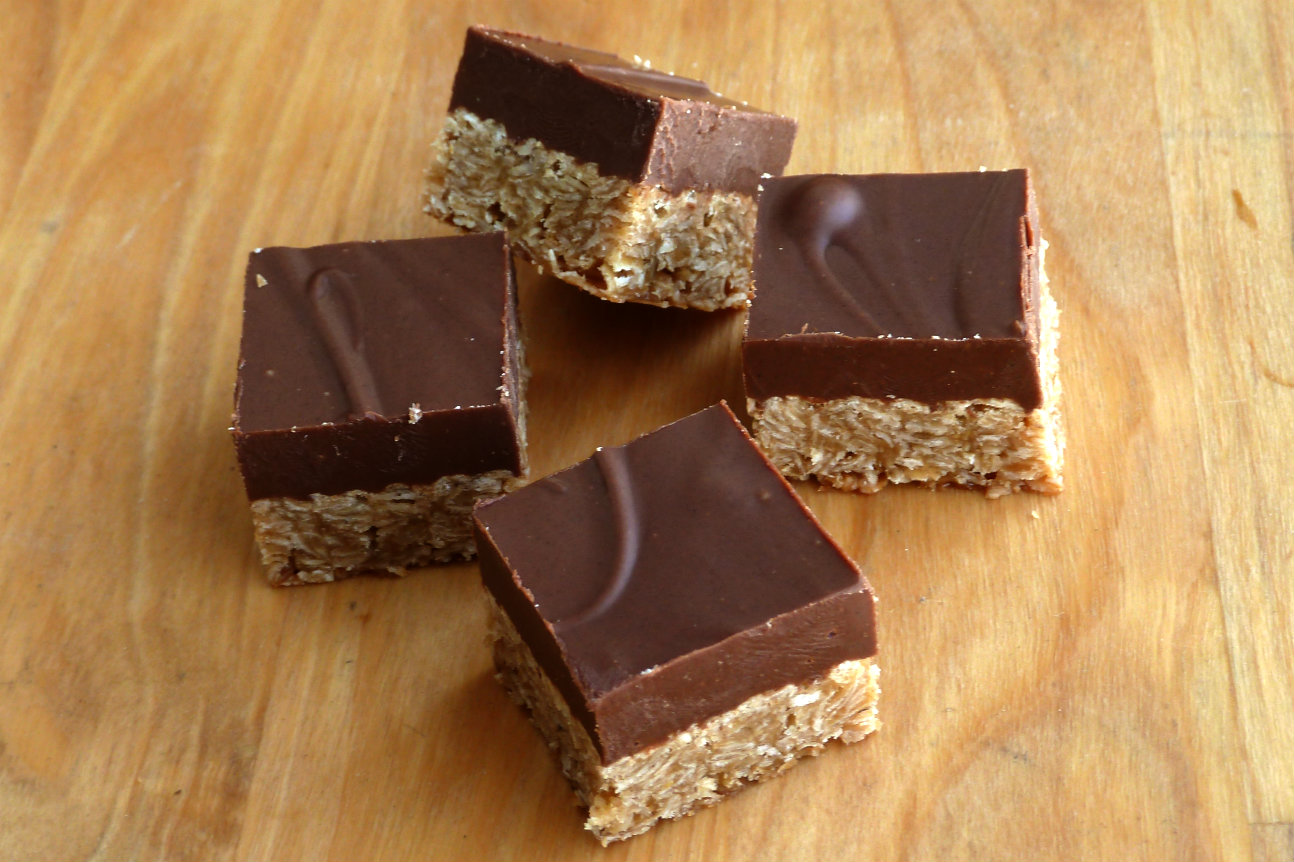 Candy Bar Cookies
2013-02-24 15:49:04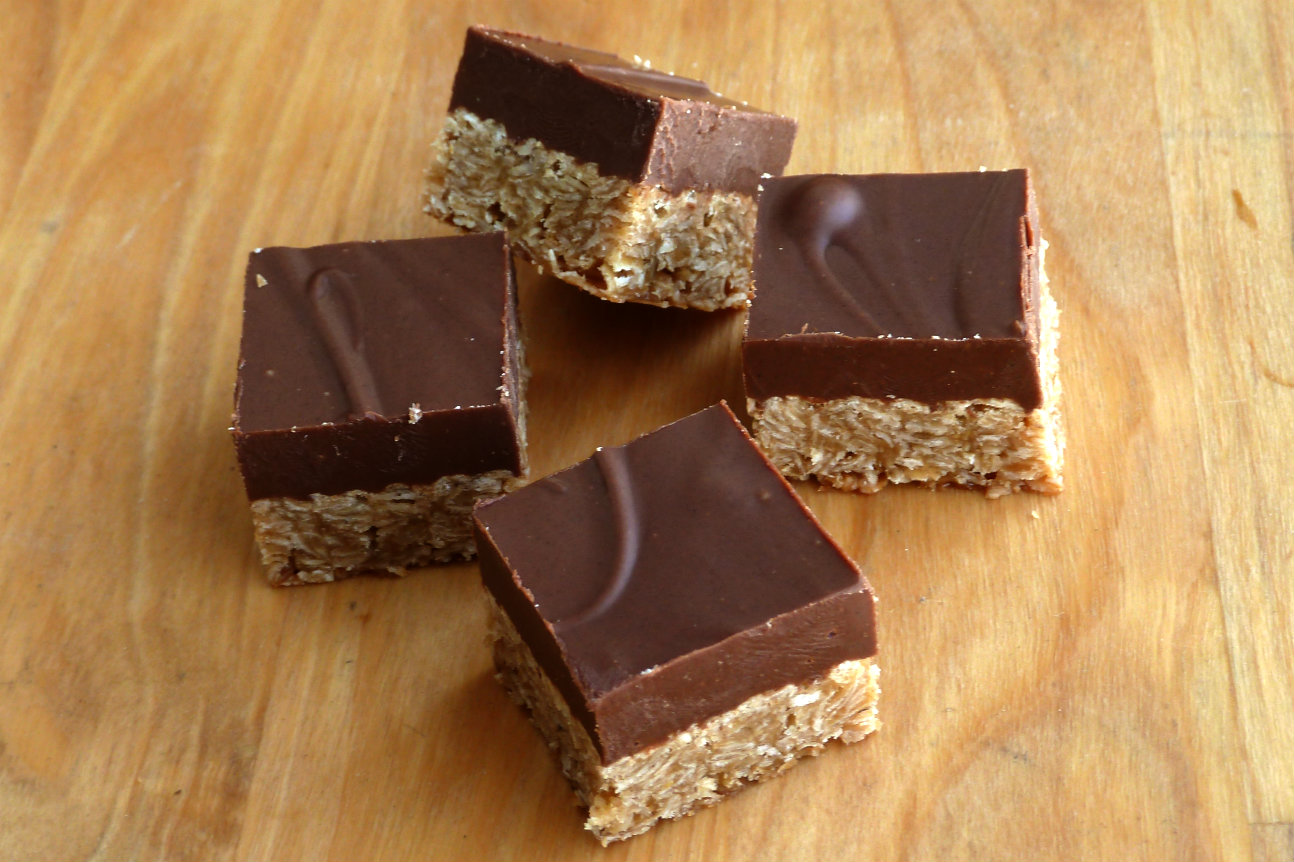 A simple favorite. Great addition to holiday cookie trays
Crust
2/3 cup butter
1 cup packed brown sugar
¼ cup light or dark corn syrup
¼ cup peanut butter
3 ½ cups quick oats
Top
2 cups semi-sweet chocolate chips
1 cup butterscotch chips
2/3 cup peanut butter
Instructions
Heat oven to 375 and lightly grease a 9"x13" pan, first lining with aluminum foil if desired.
In a medium sauce pan combine butter, brown sugar, and corn syrup. Heat over medium heat until butter is melted and sugar is dissolved. Remove pan from heat and stir in ¼ cup peanut butter. In a large bowl combine quick oats with the butter mixture. Press mixture into the prepared pan and bake in pre-heated oven for 10 to 12 minutes or until edges are golden and bubbly.
While crust is baking melt semi-sweet and butterscotch chips in microwave at 30 second intervals, stirring between intervals. Stir in 2/3 cup peanut butter into melted chips.
After removing crust from oven pour chocolate mixture over the top. Let the bars set up in the refrigerator before cutting. Store the bars in an air tight container, can be refrigerated if desired.
Adapted from Better Homes and Gardens New Cookbook
Sensibly Homemade http://sensiblyhomemade.com/